Reviews
Descriptions:
Dabbe 05 Turkish Horror Movie With Bangla Subtitle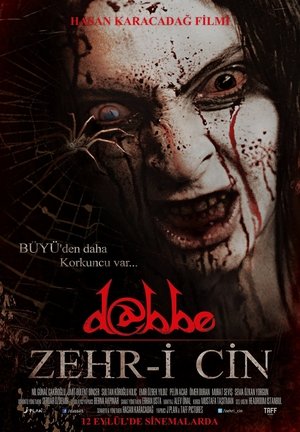 D@bbe 5: Curse of the Jinn
D@bbe 5: Zehr-i Cin
Dilek, a housewife suddenly starts to feel presence of something abnormal in a specific room in their house. Though her husband, Omer refuses to agree with her but situation become worse. They find out that, an ancient paranormal creature called Jinn, has cursed on Dilek. They seek for a way to cure her but instead they find out some shocking event of Dilek's early life.

Nil Günal

Sultan Köroğlu Kiliç
Özbek Yıldız
Murat Seviş

Elçin Atamgüç
Ömer Duran

Timur Savcı