Reviews
Descriptions:
Bayi Ajaib indonesian Horror Movie With Bangla Subtitle
একজন সদ্য ধনী এবং সম্প্রতি বিবাহিত পুরুষের আরামদায়ক জীবন বিপর্যস্ত হয়ে পড়ে যখন তার শিশু সন্তানের মধ্যে ক্ষোভের সাথে এক অপবিত্র আত্মা থাকে।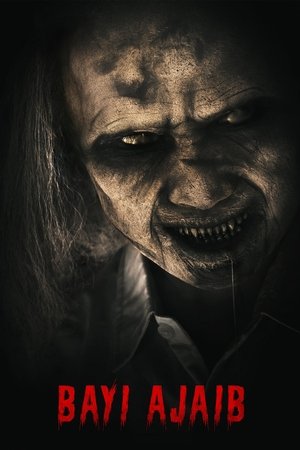 Bayi Ajaib
A remake from Indonesian horor classic movie, 'Bayi Ajaib' 1982. A child who was possessed by an evil spirit since infancy, and was used as evil attempts to gain power. Kosim, becomes suddenly rich after finding gold in a river in the village of Hirupbagja. He soon marries Sumi and lives a prosperous life as a landlord.

Vino G. Bastian
Adipati Dolken

Desy Ratnasari

Teuku Rifnu Wikana

Sara Fajira
Willem Bevers
Dewi Pakis
Banyu Bening
Rako Prijanto

Rico Marpaung

Alim Sudio

HB Naveen

Frederica